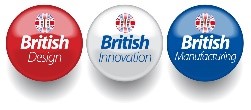 #1 for Sustainable Litter Clearance Hand Tools
Helping Hand Environmental (division of The Helping Hand Company) have been manufacturing sustainable litter clearance tools from Ledbury, Herefordshire since 1965. R&D driven our range of litter clearance tools deliver intelligent design, high quality, comfortable handling, target application and sustainable processing; delivering you smarter, greener solutions for improved litter management.
Manufacturer of the Litterpicker, Streetmaster and Ranger MAX – The Helping Hand Company have developed a host of bespoke tools and award winning clean up kits to assist local authorities, corporates and community groups in developing sustainable environmental campaigns and smarter tools for cleaning – for ANY application, environment and budget.
As your tried and trusted supplier for the last 50 years, our expertise in the field of litter management guarantees our tools against any other in the marketplace for quality, improved productivity, safe handling and sustainability.
Whilst our products help to achieve the end results of a cleaner environment, our business embraces and supports worldwide anti-litter campaigns that are both immediate and continual – something we are award-winning for!
Helping Hand Environmental is proud to be named official working partners and suppliers of choice to #2MINUTEBEACHCLEAN, Clean Up Britain, Cleanup UK, Hubbub, Keep Britain Tidy, Keep Northern Ireland Beautiful, Keep Scotland Beautiful, Keep Wales Tidy, Marine Conservation Society and Surfers Against Sewage.
Take a look at our litterpicking family below:
Should you need any more information, please do not hesitate to get in contact with our Green Team on 01531 635678 or email sales@helpinghand.co.uk
#Litterpickers #BuyBritish #NotSingleUse #ReycleontheGo
HHEnvironmental.co.uk
Follow us :
Twitter @Litterpickers
Facebook LitterpickersUK
Instagram HH Environmental
LinkedIn Helping Hand Environmental